SacroIliac Joint Fusion
Pain coming from the sacro iliac joints is very common. Usually it seems to be a low back pain and can also radiate down the legs (like low back pain). This can also mimic sciatica or trapped nerve pain. It can even be felt as pain in the groin and anterior thigh like hip arthritis. Sometimes it is difficult to diagnose and this is where our specific expertise comes in.
If you have any questions or want to find out more please call our secretary, Bev on 07539 330360 or email at secretary@spineart.org.
You can also book on line or join the practice by clicking on the My Account icon in the top right of the screen.
Book a consultation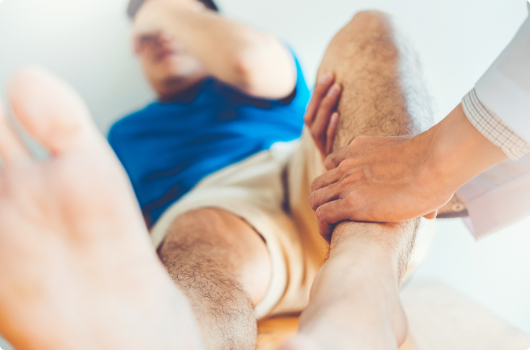 Successful treatment of patients suffering from sacrolliac joint pain.
Initially you will be carefully examined by Mr Dan Fagan for signs of sacro iliac irritability or dysfunction. This is a clinical diagnosis as X-rays or MRI scans are usually normal. The diagnosis is confimed by a positive response to an injection of steroid and local anaesthetic to the joint itself under x-ray guidance. This is all the treatment some people need to get better.
Some people still need surgery to fix the joint, and this is done as a daycase or overnight stay through a very tiny incision that heals very quickly. Image guidance is used to position the implants in this minimal access surgery.
Patients are usually dramatically better and success rates are good with this kind of fusion surgery.
What is the process for treatment of sacro-iliac pain or dysfunction?
Treatment other than physiotherapy or chiropractic manipulation has been lacking traditionally, with many doctors unable to recognise or treat it. Mr Dan Fagan has been successfully treating this condition since 2008 and is the only surgeon in the region to offer percutaneous day case surgery regularly in the private sector for sacro-iliac joint pain. Most patients only need a single course of injections to improve matters however, and it is rare to need an operation – 90% of people don't need one!
What is the cost of the procedure?
SpineArt fees due at the point of booking
SacroIliac Injection
A sacroiliac joint injection is used to diagnose or treat lower back pain that comes from your sacroiliac joint. This is normally 90% effective at getting rid of your low back pain or buttock pain. It also initially helps to confirm the diagnosis and rule out other causes.
View full price list
*Prices correct as of July 2022. Please note these are fees due to SpineArt, hospital fees will be charged separately.
Want to talk to someone or book an appointment?
If your still unsure and have any questions, contact our receptionist Bev on 07539 330360 to arrange a consultation with Dan Fagan or email us at secretary@spineart.org.
Get in touch
Book a consultation