Suffering from Neck or Arm Pain?
This can be due to widespread wear and tear in the neck, often called 'spondylosis' or arthritis. More often focal pain arises which feels like a trapped nerve in the neck and is due to a disc bulge or slipped disc in the neck itself. This causes severe pain in the neck which shoots down into the shoulder and arm. It is often accompanied by numbness or weakness in the arm or hand. This can be very worrying for people and leads to days or weeks off work or away from sport.
Please don't put up with these symptoms, make arrangemets to see Dan Fagan at SpineArt today where we can arrange an urgent MRI scan to confirm the diagnosis.
Treatment may take the form of a nerve block in the first instance or surgery.
Book a consultation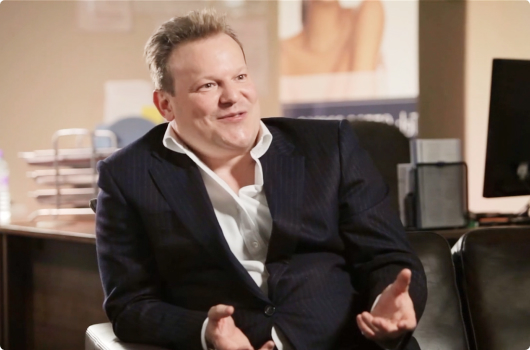 85% of my patients are better or pain free after this type of surgery.
Discectomy and fusion is "the gold standard operation" for neck and arm pain caused by nerve root compression. It is also used to treat the numbness and weakness in the arm or hand along with the pain.
Fusion rates are 95% (i.e. the operation has been a technical success) and 85% of patients are better afterwards. Cervical disc replacement is also an excellent alternative operation, with benefits of it's own.
Both can be done through a very small incision in the front of the neck by an experienced surgeon such as Mr Dan Fagan.
What is the process of this type of surgery?
The disc replacement that I use has an excellent track record over 20 years. It is made from Plasma coated titanium and the bearing surfaces are ceramic which means very low wear rates and no biologically harmful substances are generated.
It achieves best results in younger individuals with acute, soft disc protrusions who have no sign of wear in the tiny facet joints at the back of the spine. In other words patients who don't have a lot of neck pain due to osteoarthritis or wear and tear already.
The use of the disc replacement keeps the motion segment of the neck mobile and may help to prevent further wear at the levels and discs above and below the operation.
Dan Fagan's patients usually require just an overnight stay and recover well. Symptoms of pain in the neck and arm should resolve fairly quickly afterwards. Numbness and weakness can take a little longer.
What is the recovery process?
The usual length of stay is overnight with discharge from hospital the following day. By then you will be well enough to walk normally and carry out activities of daily living easily. Gentle walks are also encouraged. Recovery takes about six weeks, most people are ready to return to work at that stage. Heavy jobs may take a little longer. Contact sport or high risk activity such as ski-ing, horse riding or motorsport can be returned to in 3-6 months.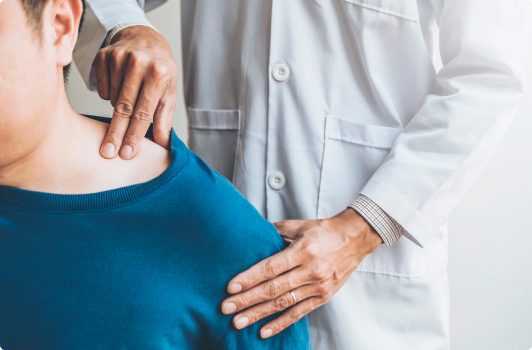 What is the cost of the procedure?
SpineArt fees due at the point of booking
Cervical Disc Replacement
A procedure that removes the worn and herniated disc that is irritating a nerve, resulting in direct pain relief.
Unlike the lower back or lumbar spine, the whole disc is removed and an implant put in it's place.
View full price list
*Prices correct as of July 2022. Please note these are fees due to SpineArt, hospital fees will be charged separately.
Want to talk to someone or book an appointment?
If your still unsure and have any questions, contact our receptionist Bev on 07539 330360 to arrange a consultation with Dan Fagan or email us at secretary@spineart.org.
Get in touch
Book a consultation