Suffering from pain from a trapped nerve in the lower back?
There is a special kind of targeted epidural injection to the spine designed to treat your sciatica or leg pain quickly from a trapped nerve in the back, and give further diagnostic information to Mr Dan Fagan. It can also be used to treat spinal stenosis and lower back pain symptoms. If you have severe sciatic pain please call right away for prompt and effective treatment.
Leg pain due to a slipped disc (disc protrusion or bulging disc) causing a trapped nerve in the lower back is extremely painful causing loss of days at work and being unable to play sport. Don't put up with it hoping it will get better, call us today.
If you have any questions or want to find out more please call our secretary, Bev on 07539 330360 or email at secretary@spineart.org.
Book a consultation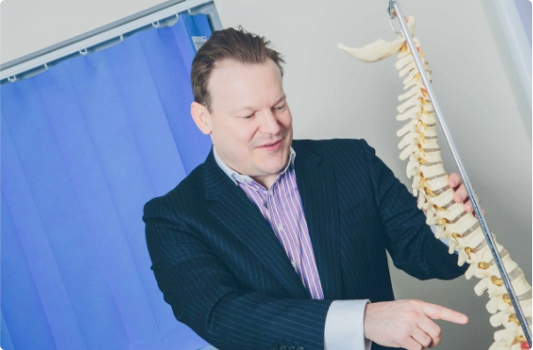 Successful treatment of patients suffering from sciatica or a trapped nerve in the lower back
Mr Fagan performs all his injections personally under local anaesthetic. In his experience sedation is not necessary if a properly done, quick and confident injection can be made. Most patients are pleasantly surprised how quick and pain-free it is.
What is the process with this type of procedure?
A very thin needle less than 1mm in diameter is used to approach the nerve root as it exits the spinal canal then X-ray guidance is used to judge perfect positioning.
The needle does not penetrate the mid-line structures of the spine because the angle of approach is different. It is this that makes traditional epidural injections more uncomfortable. Sometimes women have negative experiences of epidurals in labour and childbirth. Again these can be more uncomfortable because a larger needle and a larger volume of fluid is used. A small volume of steroid solution and long acting local anaesthetic is injected to soothe the nerve roots and disc.
You may notice an immediate improvement in your sciatic pain, which will hopefully last until you come back to see Mr Fagan in six weeks. If the symptoms return in the meantime, you may need further treatment.
Very rarely (5%) people experience a so called "steroid flare" whereby the symptoms get worse before they get better. If this happens, do not worry. Nothing is wrong, sit tight with extra painkillers and you will get a good result.
What is the recovery process?
The sciatica should get better quickly afterwards and this happens permanently in 70% of patients who are very happy with it. You will be right back to work and the gym. Dan Fagan performs this procedure for elite athletes.
If symptoms come back you are in good hands, the injection can sometimes be repeated or we can recommend a minimal access discectomy which can be done as a day case. This  avoids all the risks of open surgery and the painful recovery from an incision.
Please look at the treatments page under percutaneous discectomy for further information.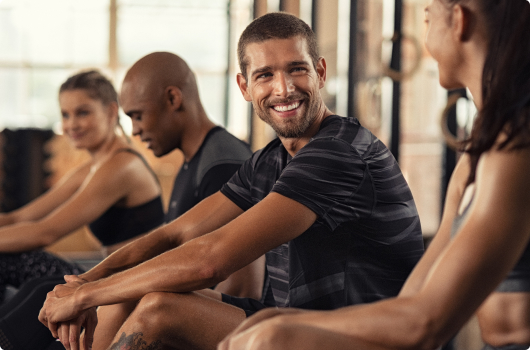 What is the cost of the procedure?
SpineArt fees due at the point of booking
Foraminal Epidural
A transforaminal epidural injection is the newest type of epidural steroid injection with the highest success rate and low complication rate.
View full price list
*Prices correct as of July 2022. Please note these are fees due to SpineArt, hospital fees will be charged separately.
Want to talk to someone or book an appointment?
If your still unsure and have any questions, contact our receptionist Bev on 07539 330360 to arrange a consultation with Dan Fagan or email us at secretary@spineart.org.
Get in touch
Book a consultation